The most
rewarding
returns
you'll
ever
get
Photo credit: Nikki Denholm for Tearfund NZ
Invest in the Nikko AM Freedom Fund to help abolish modern slavery and human trafficking
More than 50 million people are victims of modern slavery. Around 25 million of those are in forced labour with the remainder in forced marriage. Women and girls are disproportionately affected, and the average age of a trafficked victim is just 12.
Funding Freedom
We wanted to play our part in creating change. That's why we launched the Nikko AM Freedom Fund. It gives investors the opportunity to do more with their money by investing in a fund that donates all the fees and returns to the charitable organisation, Tearfund.
Tearfund works through partnership in some of the poorest parts of the world. Together, they offer an end-to-end response to the issue of human trafficking and slavery, tackling poverty and injustice through sustainable development.
Choose what works best for you
How does it work?
Unlike a typical charity fund where you donate your money via a one-way transaction, the Freedom Fund lets you invest your capital and request a full or partial return of your investment at any time.
While your capital is invested, it will be put to work as part of a pooled fund generating returns. The difference between the Freedom Fund and other managed funds is that all the investment returns are donated directly to Tearfund.
But wait, there's more...
When you invest in the Fund, you won't pay any tax. This means your money is free to work on generating returns. On our side, we donate the fees that we typically charge for managing funds directly to Tearfund. We've also structured the Fund in the most tax-efficient way to maximise our donations, ensuring no one is 'clipping the ticket' along the way.
Stronger, together
We're proud to be working alongside such a dedicated group of partners who have generously donated their time, expertise and resources to make this Fund possible.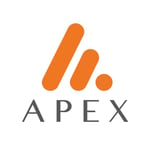 Nikko Asset Management New Zealand Limited (Company No. 606057, FSP22562) is the licensed Investment Manager of Nikko AM NZ Investment Scheme, Nikko AM NZ Wholesale Investment Scheme and the Nikko AM KiwiSaver Scheme. This material has been prepared without taking into account a potential investor's objectives, financial situation or needs and is not intended to constitute personal financial advice, and must not be relied on as such. Recipients of this material, who are not wholesale investors, or the named client, or their duly appointed agent, should consult a Financial Advice Provider (FAP) and the relevant Product Disclosure Statement or Fund Fact Sheet (available on our website www.nikkoam.co.nz). If you are a Financial Advice Provider (FAP) and would like to find out more, please contact our distributions team.