The
Nikko AM Socially Responsible Investment (SRI)

Equity Fund

provides a powerful combination of specific exclusions and

Environmental Social and Governance (ESG)

integration, which considers the sustainability of companies and involves actively engaging with management to help drive positive change and help create a better world.
The fund deliberately avoids investing in certain companies, industries, and sectors and aims to align with your personal values, while still providing competitive returns.
We have offered the Wholesale SRI Equity Fund since 2001 and this is now available to retail investors via the following two funds:
Companies with over 10% of revenue from the following industries:
Adult Entertainment
Alcohol
Controversial weapons / armaments
Fossil Fuels
Gambling
Tobacco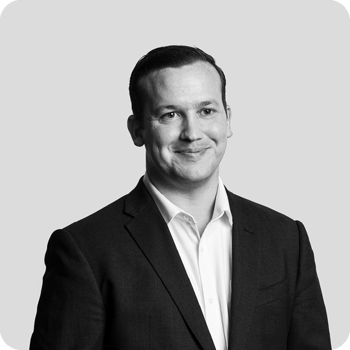 "We believe our role as fund manager is to be a responsible steward of your capital".
Michael De Cesare, Portfolio Manager
Nikko AM SRI Equity Fund
Generally holds 30–35 New Zealand and Australian companies


Actively managed by dedicated Portfolio Manager, Michael De Cesare, and supported by our highly regarded NZ Equity team


ESG issues are aligned with our long-term investment horizon


We undertake ESG research directly and also integrate high- quality third party ESG research into our investment process


Our NZ investment team is supported by our ESG Global Steering Committee.
REASONS TO CHOOSE NIKKO AM SRI EQUITY
Launched in 2001 it is one of the longest running SRI funds in New Zealand
The only single sector SRI Australasian equity KiwiSaver fund
Global best practice: Being a part of a specialist global investment manager provides the advantage of partnering local knowledge and experience with significant global resources.
THE NIKKO AM APPROACH TO ESG
ESG principles are a pillar of our corporate identity.
The application of ESG covers our overall approach to investment. This is backed by the Nikko AM ESG Global Steering Committee, which includes the heads of all our investment teams across the world. The Nikko AM Group has been a signatory to the UN Principles for Responsible Investment (PRI) since 2007.
We believe our role as a fund manager is to be a responsible steward of your capital, and to be clear and transparent about where your money has been invested and why it has been invested in that way. We believe integrating ESG is key to doing this and in creating future value for you.
Learn more about Nikko AM's approach to responsible investing.
HOW ARE SRI RESTRICTIONS APPLIED?
Restrictions within the fund are monitored directly by the portfolio manager and analysts within the Nikko AM NZ Equity team. Publicly available data may be limited, and the portfolio manager will engage directly with companies to get additional information. From there, restriction monitoring is updated on an ongoing basis from companies as and when new information becomes available. Revenue thresholds will be reviewed periodically, at least once a year. Learn more about how ESG and restrictions are applied to all Nikko AM funds here.
Nikko Asset Management New Zealand Limited (Company No. 606057, FSP22562) is the licensed Investment Manager of Nikko AM NZ Investment Scheme, Nikko AM NZ Wholesale Investment Scheme and the Nikko AM KiwiSaver Scheme. This material has been prepared without taking into account a potential investor's objectives, financial situation or needs and is not intended to constitute personal financial advice, and must not be relied on as such. Recipients of this material, who are not wholesale investors, or the named client, or their duly appointed agent, should consult a Financial Advice Provider (FAP) and the relevant Product Disclosure Statement or Fund Fact Sheet (available on our website www.nikkoam.co.nz). If you are a Financial Advice Provider (FAP) and would like to find out more, please contact our distributions team.